Product Description
Product

Standard Double Pitch Roller chain

Material

40Mn steel,304 stainless steel, 316 stainless steel and 201 stainless steel.

Types

Standard chains and special chains, such as A or B series chains, roller chains, driving chains, conveyor chains, hoisting chains, agricultural chains, sprockets, gears, wheels and so on.

Series

 A series(12.7-50.8mm pitches),B series (9.525-50.8mm pitches)and the heavy series.

Short pitch precision roller chain

Simplex Roller Chains&Bushing Chains: 

04C-1,06C-1,085-1,08A-1,10A-1,12A-1,16A-1,20A-1,24A-1,28A-1,32A-1,36A-1,40A-1,48A-1
Duplex Roller Chains&Bushing Chains:

04C-2,06C-2,085-2,08A-2,10A-2,12A-2,16A-2,20A-2,24A-2,28A-2,32A-2,36A-2,40A-2,48A-2
Triplex Roller Chains&Bushing Chains:

04C-3,06C-2,085-3,08A-3,10A-3,12A-3,16A-3,20A-3,24A-3,28A-3,32A-3,36A-3,40A-3,48A-3

Chain link type

Standard links (without attachment) and non-standard links (with attachment).

 

A1: One-side,one hole cranked attachments.
A2: One-side,two holes cranked attachments.
K1: Both-side,one hole cranked attachments.
K2: Both-side,two hole cranked attachments.
D1: One-side,an extended pin on every outer link.
D3: One-side,two extended pin on every outer link.

Our Products Advantage

1. Every step from production order to the packing process has a strict quality inspection.
2. We have standard roller chain with 1.5 CZPT (DIN. ANSI.); Non-standard roller chain (customized acording to customer drawings).
3. Export products with high quality and low price.
4.We have a good service before and after-sale.
1.Fast delivery: Standard products can be delivered in as fast as 20 days
2.Good service: timely reply, prompt quotation, responsible for the product
3.High cost performance: can maintain price stability for a certain period of time, bringing greater profits to customers
4.Good quality: production and testing have corresponding supervision to ensure product quality and get high praise from customers
5.OEM service: products can be customized according to drawings and requirements
We are responsible for the ordered products. We are very confident in the products we produce. Of course, if you have any problems after receiving the goods, you can contact us directly. We will confirm and negotiate in time to solve your difficulties.
Shipping Cost:

Estimated freight per unit.





To be negotiated
| | |
| --- | --- |
| Material: | Alloy |
| Structure: | Roller Chain |
| Surface Treatment: | Polishing |
Samples:

US$ 35/kg

1 kg(Min.Order)

|

Order Sample
Customization:

Available

|

Customized Request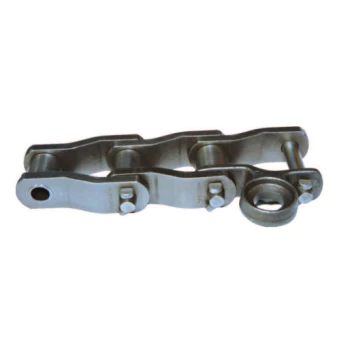 What are the benefits of using a maintenance-free drive chain?
Using a maintenance-free drive chain offers several advantages in applications where minimal maintenance and high reliability are desired. Here is a detailed explanation:
A maintenance-free drive chain, also known as a self-lubricating chain, is designed to operate without the need for regular lubrication or maintenance. The benefits of using such a chain include:
Reduced Downtime: Maintenance-free drive chains eliminate the need for regular lubrication and associated maintenance tasks. This saves time and reduces the frequency of equipment shutdowns for lubrication and maintenance, resulting in increased productivity and reduced downtime.
Lower Maintenance Costs: Maintenance-free chains require less maintenance, which leads to cost savings. There is no need for purchasing lubricants, scheduling routine maintenance, or performing frequent lubrication tasks. This can result in significant cost savings over the life of the chain.
Increased Reliability: Maintenance-free chains are designed to provide reliable and consistent performance over extended periods without the need for lubrication. They are constructed using self-lubricating materials or have built-in lubrication systems, ensuring optimal chain operation and minimizing the risk of chain failure due to inadequate lubrication.
Extended Service Life: Maintenance-free chains are often engineered with materials that exhibit excellent wear resistance and self-lubricating properties. This extends the chain's service life by reducing wear, elongation, and the need for frequent replacements. The chains maintain their performance characteristics even in demanding environments.
Cleaner Operation: Maintenance-free chains do not require external lubrication, which eliminates the risk of lubricant splatter or contamination. This is particularly beneficial in applications where cleanliness is essential, such as food processing, pharmaceuticals, or cleanroom environments. The absence of lubrication also reduces the attraction of dust or debris, contributing to cleaner and more reliable operation.
Environmentally Friendly: Maintenance-free chains can contribute to environmental sustainability. The elimination of routine lubrication reduces the consumption of lubricants and minimizes the release of lubricants into the environment. This aligns with eco-friendly practices and reduces the overall environmental impact of the equipment.
Application Versatility: Maintenance-free chains can be used in various industries and applications where minimal maintenance is desired or where lubrication is challenging or not feasible. They find applications in industries such as food processing, packaging, automation, automotive, and many others.
It is important to note that while maintenance-free chains offer many benefits, they still require regular inspection and occasional cleaning to ensure optimal performance and detect any abnormal wear or damage.
When selecting a maintenance-free chain, it is crucial to consider factors such as load capacity, speed, environmental conditions, and compatibility with the specific application requirements.
By utilizing maintenance-free drive chains, operators can benefit from reduced downtime, lower maintenance costs, increased reliability, extended service life, cleaner operation, environmental friendliness, and application versatility.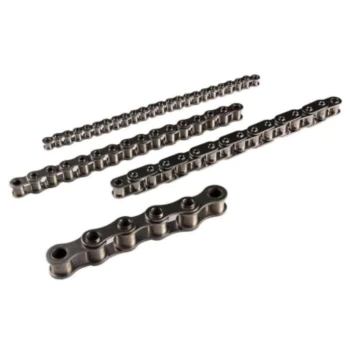 What are the benefits of using a silent drive chain?
Using a silent drive chain, also known as a noise-reduced or low-noise chain, offers several benefits compared to standard drive chains. Here is a detailed explanation of the benefits of using a silent drive chain:
Noise Reduction: The primary benefit of a silent drive chain is its ability to reduce noise during operation. Silent chains are designed with specialized features that minimize vibration and noise generation, resulting in quieter operation compared to standard chains. This is particularly advantageous in applications where noise reduction is critical, such as in residential areas, offices, or noise-sensitive environments.
Smooth Operation: Silent drive chains are engineered to provide smoother operation with reduced friction and vibration. This results in improved overall system performance, reduced wear on components, and enhanced efficiency.
Improved Performance: By reducing noise, vibration, and chain backlash, silent drive chains can help improve the performance and accuracy of the driven system. They minimize the risk of unwanted oscillations or inaccuracies, ensuring precise and reliable power transmission.
Extended Service Life: The reduced friction and vibration in a silent drive chain contribute to less wear and stress on the chain and associated components. This can result in an extended service life compared to standard chains, reducing the frequency of replacements and maintenance requirements.
High-Speed Capability: Silent drive chains are designed to operate at high speeds without compromising performance or generating excessive noise. This makes them suitable for applications that require high-speed power transmission, such as machinery, conveyors, or automation systems.
Reliability: Silent drive chains maintain the same reliability and durability as standard chains. They are designed to withstand demanding operating conditions, provide high load-carrying capacity, and resist wear, fatigue, and corrosion.
The use of silent drive chains is particularly beneficial in applications where noise reduction, smooth operation, precise control, and extended service life are important considerations. It is important to select the appropriate silent chain type, size, and material based on the specific application requirements for optimal performance and noise reduction.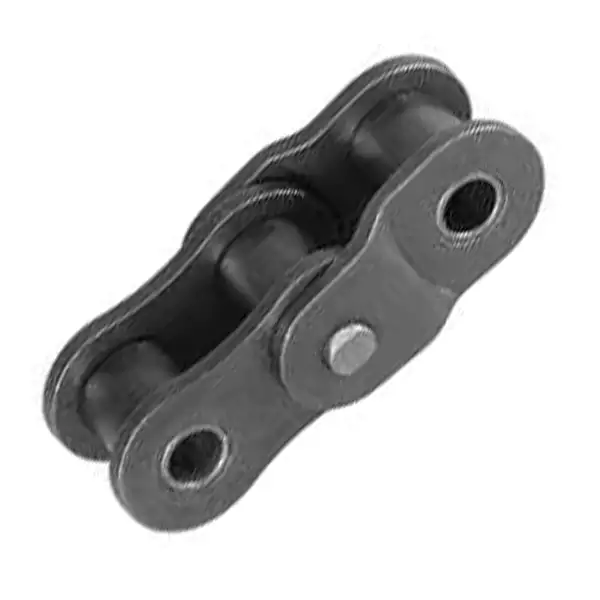 Can a drive chain be used in a conveyor system?
Yes, a drive chain can be used in a conveyor system as a reliable and efficient method of power transmission. Here is a detailed explanation:
In conveyor systems, the drive chain plays a critical role in moving materials along the conveyor belt. Drive chains are commonly used in conveyor systems due to the following reasons:
High Load Capacity: Drive chains are designed to handle heavy loads, making them suitable for conveying bulk materials or heavy objects.
Robust and Durable: Drive chains are built to withstand the demanding conditions of conveyor applications, including the presence of dust, debris, and harsh environments.
Efficient Power Transmission: Drive chains provide efficient power transfer from the motor or drive unit to the conveyor belt, ensuring smooth and reliable operation.
Variable Speed Control: By using different-sized sprockets and variable speed drive systems, the speed of the conveyor belt can be easily controlled to match the specific application requirements.
Flexibility and Adaptability: Drive chains come in various sizes, configurations, and materials, allowing them to be customized to fit different conveyor designs and applications.
Ease of Maintenance: Drive chains are relatively easy to maintain. Regular inspection, lubrication, and tension adjustment can help prolong chain life and prevent unexpected downtime.
Proper selection, installation, and maintenance of the drive chain are essential in conveyor systems to ensure optimal performance, longevity, and efficient material handling operations.



editor by CX 2023-08-18