Product Description
Products Collection
Product Description
QLZ Chains feature symmetrically toothed link plates on both sides, enabling equal performance and precision during bilateral use. This design makes it an ideal solution for applications with changes in the direction of rotation or for multi-shaft drives. Their flexibility ensures they can easily handle these situations, providing reliable and consistent performance.
When you need a specific design, we can provide customised solutions based on what you need. Whether you require specific features, plans, materials, or specifications, our team can work to ensure you get a chain that fully meets your needs.
Are you looking for other chains? 
Leave your message below, and feel free to contact us!
FAQ
Question 1: Are you a Manufacturer or a Trading Company?
Answer:
We are a 100% chain manufacturer with 23 years of experience
Question 2: What should I provide to get a quotation?
Answer:
1. Type of the chain (with photos if available)
2. Pitch of the chain
3. Width of the chain
4. Length and quantity of the chain
5. Other specific requirements
Question 3:
How long is your manufacturing and delivery time?
Answer: 
Products are usually finished in 2 weeks, depending on the type and quantity. Also, please get in touch with us to check the delivery time to your destination.
Question 4: How long is your guaranteed time?
Answer: 
We offer a three-year guarantee if you purchase chains and matched sprockets together.
If you need chains only, a one-year guarantee can also be confirmed.
Question 5: Trade terms and Payment terms?
Answer:
We accept EXW, FOB, DDU, Door to Door. Payment terms, such as T/T, L/C, and Western Union, are acceptable. We also provide the service of Online Trading in this B2B platform.
Company Profile
Shipping Cost:

Estimated freight per unit.





To be negotiated
| | |
| --- | --- |
| Standard or Nonstandard: | Standard |
| Application: | Textile Machinery, Garment Machinery, Conveyer Equipment, Packaging Machinery, Food Machinery, Marine, Mining Equipment, Agricultural Machinery, Car |
| Structure: | Tooth Chain |
Samples:

US$ 100/Meter

1 Meter(Min.Order)

|

Order Sample
Customization:

Available

|

Customized Request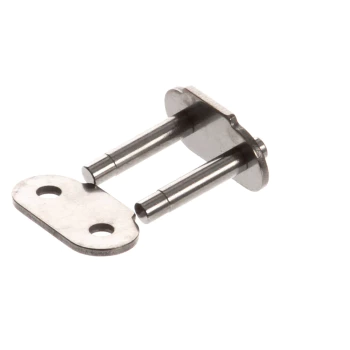 What are the benefits of using a drive chain with low maintenance requirements?
Using a drive chain with low maintenance requirements offers several benefits in industrial applications. Here is a detailed explanation:
Reduced Downtime: A drive chain with low maintenance requirements minimizes the need for frequent inspections, lubrication, and adjustments. This reduces the downtime associated with maintenance activities, allowing for longer periods of uninterrupted operation and increased productivity.
Cost Savings: With low maintenance requirements, there is a reduction in the labor, time, and cost associated with regular maintenance tasks such as lubrication, cleaning, and tension adjustments. Additionally, the longer intervals between maintenance cycles result in lower overall maintenance expenses.
Increased Reliability: Drive chains with low maintenance requirements are designed to be highly reliable and durable. They are engineered to withstand the demands of continuous operation without frequent maintenance interventions. This enhances the reliability of the chain, reducing the risk of unexpected failures or breakdowns that can disrupt production processes.
Extended Chain Life: Drive chains with low maintenance requirements often incorporate features such as self-lubricating capabilities, corrosion-resistant coatings, or sealed designs. These features help to protect the chain from wear, corrosion, and contaminants, extending its service life and reducing the frequency of chain replacements.
Improved Safety: Low maintenance drive chains contribute to improved safety in the workplace. With reduced maintenance requirements, there is a decreased need for personnel to access or interact with the chain system, minimizing the risk of accidents or injuries associated with maintenance activities. Additionally, reliable chain performance resulting from low maintenance helps ensure the safe operation of machinery and equipment.
Simplified Maintenance Routine: Drive chains with low maintenance requirements often have simplified maintenance routines. They may incorporate features such as easy-to-access lubrication points, quick-release pins, or self-adjusting mechanisms. These features simplify the maintenance process, making it more efficient and less time-consuming.
Enhanced Operational Efficiency: A drive chain with low maintenance requirements allows for continuous operation with minimal interruptions for maintenance. This enhances overall operational efficiency, as production processes can run for longer periods without the need for frequent stops or maintenance-related downtime.
It is important to note that even drive chains with low maintenance requirements still require periodic inspections to ensure proper functioning and detect any signs of wear or damage. However, the intervals between maintenance tasks are extended compared to traditional drive chains, resulting in improved operational efficiency and cost savings.
By utilizing drive chains with low maintenance requirements, industrial operators can benefit from reduced downtime, cost savings, increased reliability, extended chain life, improved safety, simplified maintenance routines, and enhanced operational efficiency in their applications.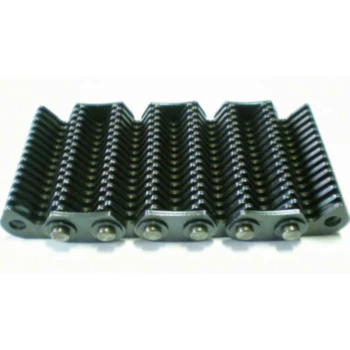 What are the advantages of using a self-lubricating drive chain?
A self-lubricating drive chain, also known as a maintenance-free or lubrication-free chain, offers several advantages compared to traditional chains that require manual lubrication. Here is a detailed explanation of the advantages:
No External Lubrication: The primary advantage of a self-lubricating drive chain is that it eliminates the need for external lubrication. These chains are pre-lubricated during the manufacturing process with a special lubricant that is designed to last throughout the chain's lifespan.
Maintenance-Free Operation: Self-lubricating chains significantly reduce the maintenance requirements. Without the need for regular lubrication, the chains minimize downtime associated with lubrication tasks, such as reapplying grease or oil and cleaning excess lubricant.
Cleaner Operating Environment: Self-lubricating chains help maintain a cleaner operating environment as they don't require additional lubricants that can attract dirt, dust, or other contaminants. This can be beneficial in applications where cleanliness is crucial, such as food processing, pharmaceuticals, or cleanrooms.
Consistent Lubrication: Self-lubricating chains are designed to provide consistent and controlled lubrication throughout their service life. The lubricant is evenly distributed within the chain, ensuring smooth operation, reducing friction, and minimizing wear.
Extended Chain Life: The consistent and proper lubrication provided by self-lubricating chains contributes to extended chain life. By reducing wear, friction, and the accumulation of contaminants, these chains can operate at their optimal performance level for a longer duration.
Reduced Downtime and Costs: Self-lubricating chains help reduce downtime and costs associated with lubrication maintenance. The elimination of manual lubrication tasks allows for more efficient operation and reduces the consumption and expenses associated with lubricants.
Environmental Benefits: Using self-lubricating chains can have environmental benefits. With reduced reliance on external lubricants, there is less waste generation and potential contamination of the surrounding environment.
It is important to note that self-lubricating chains have specific lubrication requirements and operating conditions. It is essential to follow the manufacturer's recommendations regarding chain speed, temperature limits, and environmental factors to ensure optimal performance.
Overall, the advantages of using a self-lubricating drive chain include maintenance-free operation, cleaner environment, extended chain life, reduced downtime and costs, and environmental benefits. These benefits make self-lubricating chains a preferred choice in various applications where reliable and low-maintenance power transmission is required.



editor by CX 2023-07-24