Product Description
Product

Standard Double Pitch Roller chain

Material

40Mn steel,304 stainless steel, 316 stainless steel and 201 stainless steel.

Types

Standard chains and special chains, such as A or B series chains, roller chains, driving chains, conveyor chains, hoisting chains, agricultural chains, sprockets, gears, wheels and so on.

Series

 A series(12.7-50.8mm pitches),B series (9.525-50.8mm pitches)and the heavy series.

Short pitch precision roller chain

Simplex Roller Chains&Bushing Chains: 

04C-1,06C-1,085-1,08A-1,10A-1,12A-1,16A-1,20A-1,24A-1,28A-1,32A-1,36A-1,40A-1,48A-1
Duplex Roller Chains&Bushing Chains:

04C-2,06C-2,085-2,08A-2,10A-2,12A-2,16A-2,20A-2,24A-2,28A-2,32A-2,36A-2,40A-2,48A-2
Triplex Roller Chains&Bushing Chains:

04C-3,06C-2,085-3,08A-3,10A-3,12A-3,16A-3,20A-3,24A-3,28A-3,32A-3,36A-3,40A-3,48A-3

Chain link type

Standard links (without attachment) and non-standard links (with attachment).

 

A1: One-side,one hole cranked attachments.
A2: One-side,two holes cranked attachments.
K1: Both-side,one hole cranked attachments.
K2: Both-side,two hole cranked attachments.
D1: One-side,an extended pin on every outer link.
D3: One-side,two extended pin on every outer link.

Our Products Advantage

1. Every step from production order to the packing process has a strict quality inspection.
2. We have standard roller chain with 1.5 CHINAMFG (DIN. ANSI.); Non-standard roller chain (customized acording to customer drawings).
3. Export products with high quality and low price.
4.We have a good service before and after-sale.
1.Fast delivery: Standard products can be delivered in as fast as 20 days
2.Good service: timely reply, prompt quotation, responsible for the product
3.High cost performance: can maintain price stability for a certain period of time, bringing greater profits to customers
4.Good quality: production and testing have corresponding supervision to ensure product quality and get high praise from customers
5.OEM service: products can be customized according to drawings and requirements
We are responsible for the ordered products. We are very confident in the products we produce. Of course, if you have any problems after receiving the goods, you can contact us directly. We will confirm and negotiate in time to solve your difficulties.
| | |
| --- | --- |
| Standard or Nonstandard: | Standard |
| Application: | Textile Machinery, Garment Machinery, Conveyer Equipment, Packaging Machinery, Electric Cars, Motorcycle, Food Machinery, Mining Equipment, Agricultural Machinery, Car |
| Surface Treatment: | Oil Blooming |
| Structure: | Combined Chain |
| Material: | Carbon Steel |
| Type: | Silent Chain |
Samples:

US$ 35/kg

1 kg(Min.Order)

|
Request Sample
Customization:

Available

|

Customized Request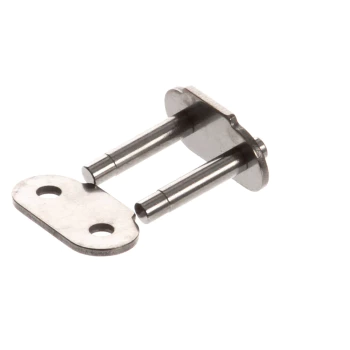 How does the lubrication method affect the performance of a drive chain?
The lubrication method used for a drive chain has a significant impact on its performance and longevity. Here is a detailed explanation:
Proper lubrication is essential for ensuring the smooth and efficient operation of a drive chain. It reduces friction, minimizes wear, and prevents corrosion between the chain's moving parts. The lubrication method chosen can affect the performance of the drive chain in the following ways:
Reduced Friction and Wear: Adequate lubrication forms a protective layer between the chain's moving parts, reducing metal-to-metal contact and minimizing friction. This helps to prevent excessive wear, elongation, and premature failure of the chain. The lubricant acts as a barrier, allowing the chain to operate with reduced resistance and improved efficiency.
Heat Dissipation: Proper lubrication helps dissipate heat generated by the friction between the chain's components during operation. This prevents overheating and the potential degradation of the lubricant, ensuring the chain can operate within its designed temperature range. Effective heat dissipation contributes to the longevity and optimal performance of the drive chain.
Protection against Corrosion: Lubrication provides a protective coating on the chain, safeguarding it against moisture, contaminants, and corrosive substances. This is particularly important in environments where the chain is exposed to water, chemicals, or harsh operating conditions. The lubricant prevents rust and corrosion, preserving the integrity of the chain and extending its service life.
Reduction of Noise and Vibration: Proper lubrication helps to reduce noise and vibration generated by the drive chain during operation. It acts as a damping agent, absorbing and minimizing the transmission of vibrations, resulting in smoother and quieter chain operation. This contributes to a more comfortable and productive working environment.
Selection of Lubricant: The choice of lubricant depends on various factors, including the application, operating conditions, temperature, speed, and load requirements. Different lubricants, such as oils, greases, or solid lubricants, may be suitable for different applications. The lubricant must be compatible with the chain material and should possess the necessary viscosity, temperature resistance, and lubricating properties to meet the specific demands of the drive chain.
Appropriate Lubrication Frequency: The lubrication method also includes determining the appropriate frequency for lubrication. Regular lubrication intervals must be established based on the chain's operating conditions and the manufacturer's recommendations. Insufficient lubrication or over-lubrication can both lead to performance issues, such as increased friction, poor lubricant distribution, or accelerated contamination buildup.
It is crucial to follow the manufacturer's guidelines and recommendations regarding lubrication methods, lubricant types, and lubrication intervals for the specific drive chain. Regular inspection and maintenance should be conducted to monitor the lubrication effectiveness and ensure proper lubricant replenishment.
By selecting the appropriate lubrication method and maintaining proper lubrication, operators can optimize the performance, reliability, and lifespan of the drive chain, contributing to smoother operation, reduced wear, and improved overall efficiency.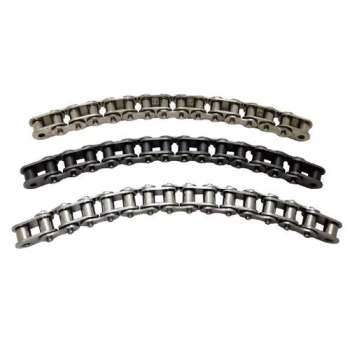 What are the benefits of using a sealed drive chain?
A sealed drive chain, also known as an enclosed or sealed-for-life chain, offers several benefits compared to traditional open chains. Here is a detailed explanation of the benefits of using a sealed drive chain:
Improved Lubrication Retention: Sealed drive chains are designed with special seals or O-rings that retain lubrication inside the chain joints. This ensures consistent lubrication throughout the chain's lifespan, reducing friction, wear, and the need for frequent relubrication.
Enhanced Contamination Protection: The seals or O-rings in a sealed drive chain act as barriers against contaminants such as dirt, dust, water, and other debris. This protection prevents these particles from entering the chain joints and causing accelerated wear or corrosion, increasing the chain's longevity.
Reduced Maintenance Requirements: Sealed drive chains require less maintenance compared to open chains. The sealed design eliminates the need for regular manual lubrication, resulting in reduced downtime and labor costs associated with lubrication tasks.
Extended Service Life: Due to improved lubrication retention and contamination protection, sealed drive chains often have a longer service life compared to open chains. They are less susceptible to wear, elongation, and corrosion, providing reliable performance over an extended period.
Cleaner Operating Environment: Sealed drive chains help maintain a cleaner operating environment by minimizing the release of lubricants and reducing the accumulation of dirt and debris. This can be beneficial in applications where cleanliness is critical, such as food processing, pharmaceuticals, or cleanrooms.
Lower Total Cost of Ownership: While sealed drive chains may have a slightly higher initial cost compared to open chains, their reduced maintenance requirements, extended service life, and improved performance can result in lower overall costs over the chain's lifespan.
Overall, using a sealed drive chain offers advantages in terms of improved lubrication retention, contamination protection, reduced maintenance, extended service life, cleanliness, and total cost of ownership. These benefits make sealed drive chains a preferred choice in various applications where reliable and low-maintenance power transmission is required.



editor by CX 2023-11-02