Product Description
Product Description
Product Parameters
Standard
GB, ISO, ANSI, DIN
Type
Standard A and standard B precision roller chain, conveyor chain;
special chain with accessories, welding chain, leaf chain and sprocket
ANSI chain No.
40,50,60,80,100,120,140,160,180,200,240;
C40,C50,C60,C80,C100,C120,C140,C160;
DIN/ISO chain No.
08A,10A,12A,16A,20A,24A,28A,32A,36A,40A,48A;
C08A,C10A,C12A,C16A,C20A,C24A,C28A,C32A;
Application
Food processing, pharmaceutical and chemical industries, electronics, machinery;
household appliances, automotive manufacturing, metallurgy, sewage treatment
Series
A series,B series
More Products
Advantage
Certifications
DETAILS ABOUT CHINAMFG CHAIN 
Exhibition
Workshop
Application
Packaging Details
Shipping
Contact Information
FAQ      
1. Are you manufacturer or trade Company?
We are a factory founded in 1997 with trade team for international service.
2. What terms of payment you usually use?
T/T 30% deposit and 70% against document, Western Union, L/C at sight
3. What is your lead time for your goods?
Normally 35 days after confirmed order. 30 days could be available in low season for some items (during May to July), and 45 days during new year and hot season ( Jan to March).
4. Samples
For customers who need sample confirmation before ordering, please bear in mind that the following policy will be adopted:
1) All samples are free of charge with the maximum value not exceeding USD 100.
2) The courier cost for the first-time sample sending will be charged for by the consignee. We will send the samples with freight to be collected. So please inform your account with FedEx, UPS, DHL or TNT so that we can proceed promptly.
3) The first-time courier cost will be totally deducted from the contract value of the trial cooperation.
4) OEM/ODM are both available.
| | |
| --- | --- |
| Usage: | Transmission Chain, Drag Chain, Conveyor Chain, Dedicated Special Chain |
| Material: | Stainless steel |
| Surface Treatment: | Polishing |
| Feature: | Heat Resistant |
| Chain Size: | 1/2"*11/128" |
| Structure: | Roller Chain |
Samples:

US$ 1/Meter

1 Meter(Min.Order)

|
Request Sample
Customization:

Available

|

Customized Request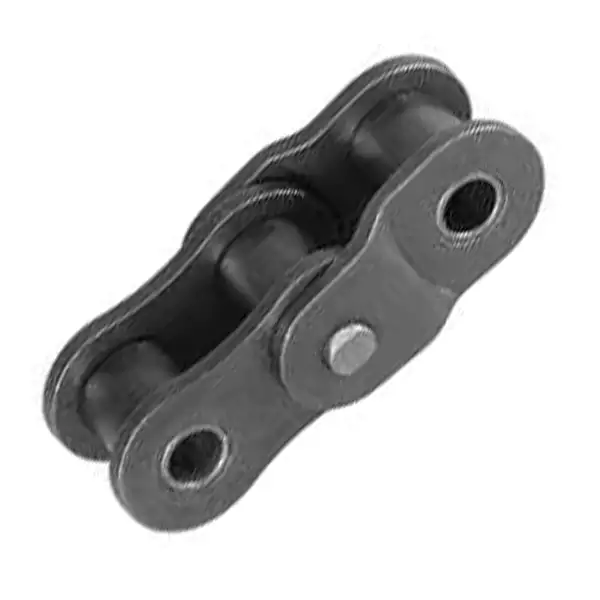 How does the alignment of sprockets affect the performance of a drive chain?
The alignment of sprockets is critical for ensuring the optimal performance and longevity of a drive chain. Here is a detailed explanation:
The alignment of sprockets directly affects the following aspects of a drive chain's performance:
Smooth Power Transmission: Proper alignment of sprockets ensures the smooth engagement and disengagement of the chain with the sprocket teeth. When the sprockets are aligned correctly, the chain articulates smoothly, minimizing friction, wear, and noise. This promotes efficient power transmission and prevents premature chain failure.
Reduced Wear and Elongation: Misaligned sprockets can cause uneven loading on the chain, leading to accelerated wear and elongation. When the sprockets are aligned, the chain experiences equal forces on all links, resulting in more uniform wear distribution and reducing the risk of chain elongation. Proper alignment helps maintain the chain's pitch and overall length, ensuring consistent power transmission and extending the chain's service life.
Minimized Side Loads: Misaligned sprockets can create side loads on the chain, causing it to run at an angle or contact the side plates excessively. This leads to increased friction, wear, and stress on the chain components. Proper alignment reduces these side loads, allowing the chain to run smoothly and minimizing unnecessary wear and stress on the chain's components.
Prevention of Chain Skipping or Jumping: Misaligned sprockets can cause the chain to skip or jump teeth, resulting in loss of power transmission, erratic operation, and potential damage to the chain and sprockets. Proper alignment ensures that the chain remains engaged with the sprocket teeth, preventing any skipping or jumping and ensuring reliable power transmission.
Optimal Tension Distribution: Properly aligned sprockets contribute to the even distribution of chain tension. When the sprockets are aligned, the tension is evenly distributed along the chain, reducing the risk of localized stress points and chain elongation. This helps maintain consistent tension, improves power transmission efficiency, and extends the life of the chain and sprockets.
To achieve proper sprocket alignment, it is important to ensure that the sprockets are mounted securely, aligned parallel to each other, and positioned at the correct distance apart. Additionally, the sprockets should have the appropriate tooth profile and pitch diameter to match the chain's specifications.
Regular inspection and maintenance are essential to verify and maintain sprocket alignment. This includes checking for signs of wear, damage, or misalignment, as well as periodically adjusting the tension and lubricating the chain as needed.
By ensuring the proper alignment of sprockets, operators can achieve smooth power transmission, reduced wear, minimized side loads, prevention of chain skipping, and optimal tension distribution. This ultimately improves the performance, efficiency, and reliability of the drive chain system.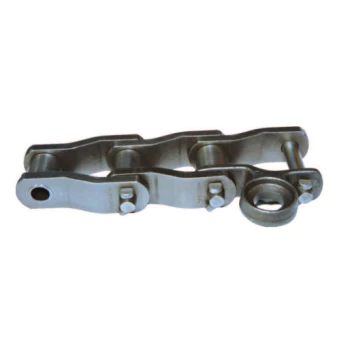 How does the cost of a drive chain compare to other power transmission systems?
The cost of a drive chain can vary depending on various factors such as the type of chain, material, size, and quality. Here is a detailed explanation of how the cost of a drive chain compares to other power transmission systems:
Initial Cost: In general, drive chains tend to have a lower initial cost compared to some other power transmission systems such as gear drives or belt drives. This is especially true for standard roller chains that are widely available and commonly used.
Installation and Maintenance Cost: The installation and maintenance cost of a drive chain is usually reasonable. Chains are relatively easy to install and maintain, requiring routine inspections, lubrication, and occasional adjustments. This simplicity can contribute to overall cost-effectiveness.
Longevity and Durability: Drive chains are known for their durability and long service life when properly maintained. Although they may require periodic replacement due to wear, the extended lifespan of a drive chain can provide cost savings over time compared to systems that require more frequent replacement or repair.
Application-Specific Costs: In some specialized applications, such as high-performance or heavy-duty applications, the cost of drive chains can be higher. This is often due to the use of specialized chains with specific features, materials, or coatings that enhance performance and durability in demanding environments.
Overall Cost-Effectiveness: Considering the initial cost, maintenance, and longevity, drive chains are generally considered cost-effective compared to other power transmission systems. Their reliability, efficiency, and suitability for a wide range of applications contribute to their value proposition.
It's important to note that the cost comparison between drive chains and other power transmission systems may vary depending on specific application requirements, environmental factors, and the desired performance characteristics. It is recommended to consider the specific needs of the application and consult with experts or suppliers to determine the most cost-effective solution.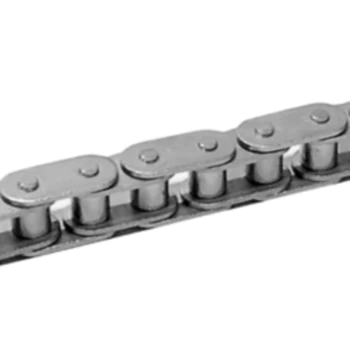 What are the benefits of using a roller drive chain?
A roller drive chain offers several benefits compared to other power transmission systems. Here is a detailed explanation:
High Load-Carrying Capacity: Roller chains are designed to handle high loads, making them suitable for applications that require the transmission of substantial power and torque.
Efficient Power Transmission: Roller chains provide efficient power transfer from the driver sprocket to the driven sprocket, minimizing energy loss during transmission.
Reliability and Durability: Roller chains are known for their reliability and durability. They are designed to withstand heavy loads, shock loads, and harsh operating conditions, making them suitable for a wide range of applications.
Ability to Handle Variable Speeds and Shock Loads: Roller chains can operate effectively at both high and low speeds, making them suitable for applications with variable speed requirements. They can also handle sudden changes in loads and shock loads without compromising performance.
Flexibility for Various Applications: Roller chains come in different sizes and configurations, allowing them to be adapted to various machinery and equipment setups. They offer flexibility in terms of design and customization.
Ease of Maintenance: Roller chains are relatively easy to maintain. They can be inspected, lubricated, and adjusted easily, and individual chain links or sections can be replaced if necessary.
Cost-Effective Solution: Roller chains are generally cost-effective compared to other power transmission systems, providing reliable performance at a competitive price point.
Overall, the benefits of using a roller drive chain include its high load-carrying capacity, efficient power transmission, reliability, flexibility, ease of maintenance, and cost-effectiveness. These advantages make roller chains a popular choice for a wide range of industrial and mechanical applications.



editor by CX 2023-11-17