Product Description
Detailed Photos
Product Description
We produce UH-5075 overhead conveyor chain for more than 20 years, it can load 30KG~ 45KG per hanger.
We also have all spare parts for whole system, such as driver device, take-up deivc/tensioner, straight track, curve track, up-down track/vertical track, check track, flange, oil sprayer, electric cabinet.
The whole system is mianly used for powder coating line, spray painting system, garment/clothes drying, surface treatment system, and other material handling conveyor system. 
MODEL ITEM
Standard chain UH-5075-S
Suspension Spacing
150+(150× N)mm, eg. 150mm, 300mm, 450mm, 600mm… 
(mm)
 (It means 1 meter can have 6 hangers, 3 hangers…)         
Chain's Weight
 4.2KG/m
(kg/m) 
Single-span Weight
 30KG/per hanger
(≤kg) 
( it means 1 meter can hang 180KG-200KG)
Chain's Allowed
 3000kgf
Pull Force (≤kgf)    
Chain's Catastrophic
 5500kgf
Pull Force (≥kgf)   
Working temperature
 250 C
(≤°C) 
Applicable Equipment
powder coating line, spray painting system, garment/clothes drying, other material handling conveyor system
Material 
16# Medium-carbon steel, Steel A3
Remark: We can calculate all needed spare parts for whole conveyor system according to customers's conveyor line drawing.
FAQ
Q1: Are you trading company or manufacturer ?
A: We are factory.
Q2: How long is your delivery time and shipment?
1.Sample Lead-times: generally 30 workdays.
2.Production Lead-times: 60 workdays after getting your deposit.
Q3. What is your terms of payment?
A: T/T 30% as deposit, and 70% before delivery.
We'll show you the photos of the products and packages before you pay the balance.
Q4: What is your advantages?
1. Manufacturer,the most competitive price and good quality.
2. Perfect technical engineers give you the best support.
3. OEM is available.
4. Rich stock and quick delivery.
Q5. If you can't find the product on our website,what do you next?
Please send us inquiry with product pictures and drawings by email or other ways and we'll check
 
| | |
| --- | --- |
| Material: | Alloy |
| Structure: | Combined Chain |
| Surface Treatment: | Polishing |
| Chain Size: | 1/2"*3/32" |
| Feature: | Fire Resistant, Oil Resistant, Heat Resistant |
| Transport Package: | Plywood Case. |
Customization:

Available

|

Customized Request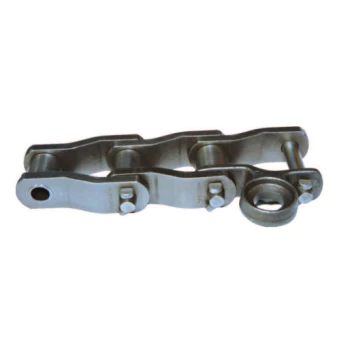 What are the benefits of using a maintenance-free drive chain?
Using a maintenance-free drive chain offers several advantages in applications where minimal maintenance and high reliability are desired. Here is a detailed explanation:
A maintenance-free drive chain, also known as a self-lubricating chain, is designed to operate without the need for regular lubrication or maintenance. The benefits of using such a chain include:
Reduced Downtime: Maintenance-free drive chains eliminate the need for regular lubrication and associated maintenance tasks. This saves time and reduces the frequency of equipment shutdowns for lubrication and maintenance, resulting in increased productivity and reduced downtime.
Lower Maintenance Costs: Maintenance-free chains require less maintenance, which leads to cost savings. There is no need for purchasing lubricants, scheduling routine maintenance, or performing frequent lubrication tasks. This can result in significant cost savings over the life of the chain.
Increased Reliability: Maintenance-free chains are designed to provide reliable and consistent performance over extended periods without the need for lubrication. They are constructed using self-lubricating materials or have built-in lubrication systems, ensuring optimal chain operation and minimizing the risk of chain failure due to inadequate lubrication.
Extended Service Life: Maintenance-free chains are often engineered with materials that exhibit excellent wear resistance and self-lubricating properties. This extends the chain's service life by reducing wear, elongation, and the need for frequent replacements. The chains maintain their performance characteristics even in demanding environments.
Cleaner Operation: Maintenance-free chains do not require external lubrication, which eliminates the risk of lubricant splatter or contamination. This is particularly beneficial in applications where cleanliness is essential, such as food processing, pharmaceuticals, or cleanroom environments. The absence of lubrication also reduces the attraction of dust or debris, contributing to cleaner and more reliable operation.
Environmentally Friendly: Maintenance-free chains can contribute to environmental sustainability. The elimination of routine lubrication reduces the consumption of lubricants and minimizes the release of lubricants into the environment. This aligns with eco-friendly practices and reduces the overall environmental impact of the equipment.
Application Versatility: Maintenance-free chains can be used in various industries and applications where minimal maintenance is desired or where lubrication is challenging or not feasible. They find applications in industries such as food processing, packaging, automation, automotive, and many others.
It is important to note that while maintenance-free chains offer many benefits, they still require regular inspection and occasional cleaning to ensure optimal performance and detect any abnormal wear or damage.
When selecting a maintenance-free chain, it is crucial to consider factors such as load capacity, speed, environmental conditions, and compatibility with the specific application requirements.
By utilizing maintenance-free drive chains, operators can benefit from reduced downtime, lower maintenance costs, increased reliability, extended service life, cleaner operation, environmental friendliness, and application versatility.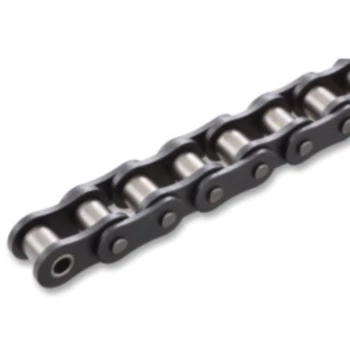 How does the backlash or play in a drive chain affect its performance?
The presence of backlash or play in a drive chain can have a significant impact on its performance and overall operation. Here is a detailed explanation:
Backlash or play refers to the small amount of free movement or clearance between the engaged components of a drive chain, typically between the chain and the sprockets. This clearance can lead to several performance-related issues:
Reduced Accuracy: Backlash can cause a loss of accuracy and precision in the positioning and movement of the driven components. The presence of free play can result in inconsistent positioning, leading to inaccuracies in machine operations or product quality.
Loss of Power and Efficiency: Backlash causes a loss of power transmission efficiency. As the chain engages with the sprockets, any free movement or clearance reduces the effective transfer of power, resulting in decreased efficiency and potential energy loss.
Vibration and Noise: Backlash can lead to vibration and noise during operation. The free movement of the chain can cause rattling, knocking, or banging sounds, as well as vibration, which can affect the overall system performance and operator comfort.
Potential for Chain Skipping or Jumping: Excessive backlash can cause the chain to skip or jump on the sprockets, leading to interrupted or irregular power transmission. This can result in sudden jerks, misalignment, or even chain derailment, affecting the overall system performance and potentially causing damage to the chain or other components.
Decreased System Response: Backlash affects the responsiveness of the system. When there is excessive play, the system may not respond quickly or accurately to changes in input or commands. This can be problematic in applications requiring precise and immediate movement or control.
To mitigate the negative effects of backlash, it is important to minimize or control the clearance within the drive chain system. This can be achieved through proper chain tensioning, sprocket alignment, and the use of anti-backlash devices or mechanisms.
Regular inspection and maintenance are crucial to identify and address any excessive backlash in the drive chain. Maintaining proper tension, lubrication, and periodically checking and adjusting the sprocket alignment can help minimize the backlash and ensure optimal chain performance.
It is essential to consult with the manufacturer's guidelines and recommendations for the specific drive chain system to determine the acceptable levels of backlash and the appropriate measures to reduce its impact on performance.
By minimizing backlash or play in a drive chain, operators can ensure accurate power transmission, improved efficiency, reduced noise, and vibration, ultimately leading to better overall system performance and productivity.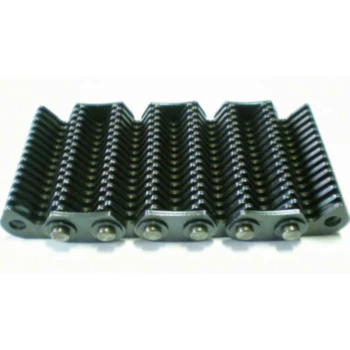 What are the signs of a worn-out drive chain?
A worn-out drive chain can significantly impact the performance and safety of a machine or system. It is important to recognize the signs of a worn-out drive chain to address the issue promptly. Here are some common signs to look out for:
1. Chain Elongation: Excessive chain elongation is a clear indication of wear. You can measure chain elongation by comparing the current chain length to its original length. If the chain has elongated beyond the manufacturer's recommended limit, it is a sign of wear and requires replacement.
2. Visible Signs of Wear: Inspect the drive chain for visible signs of wear, such as worn-out or distorted chain links, rollers, or plates. Look for signs of corrosion, pitting, or discoloration, indicating the chain's deterioration.
3. Chain Slack: Excessive chain slack, where the chain visibly sags or has too much play, is an indicator of wear. A properly tensioned chain should have a minimal amount of slack, and excessive slack suggests elongation and a need for replacement.
4. Noise and Vibration: A worn-out drive chain often produces increased noise and vibration during operation. If you notice unusual rattling, clanking, or grinding sounds, or if you feel excessive vibrations, it may be a sign of a worn chain.
5. Poor Power Transmission: A worn-out chain may struggle to efficiently transfer power, resulting in reduced performance and power loss. You may experience a decrease in acceleration, sluggishness, or difficulty maintaining consistent speed.
6. Poor Gear Shifting: In applications where the drive chain is connected to gears, a worn chain can cause difficulties in gear shifting, resulting in jerky or unreliable gear changes.
7. Increased Chain Tension: As a chain wears, it may require frequent tension adjustments to maintain proper alignment and operation. If you find yourself frequently adjusting the chain tension, it may be a sign of wear.
If you observe any of these signs, it is recommended to replace the worn-out drive chain promptly to avoid further damage and ensure the safe and efficient operation of the machinery.



editor by CX 2023-10-21